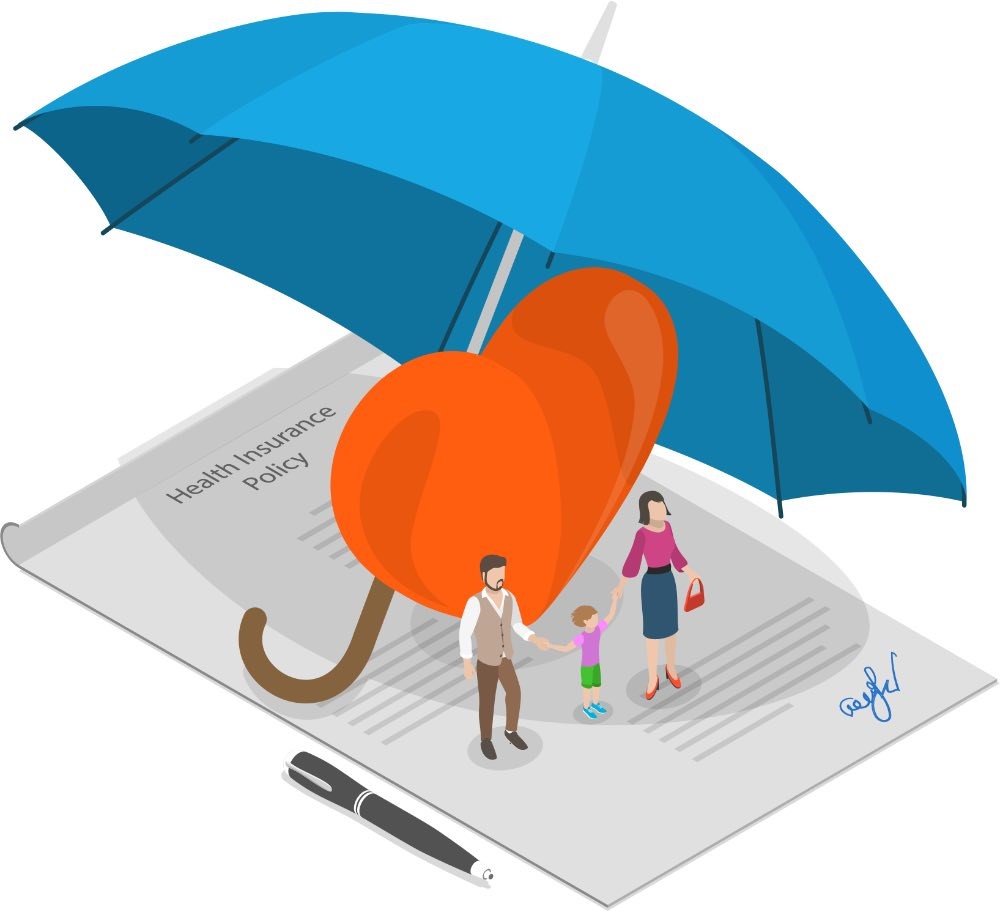 An umbrella insurance policy is a tool to help protect your family and your assets. It adds an extra layer of protection above your other liability policies like automobile or homeowners. If you are involved in a major accident, having an umbrella policy can save you from costly legal claims and judgments.
All About You
Having an umbrella insurance policy kicks in when your other policies are exhausted. If you're involved in a serious car accident and you're sued for injuries that exceed the limits of your car insurance, your umbrella policy will kick in and help cover the costs saving your wages and assets from garnishment or liens. It's important to note that umbrella policies won't cover your own injuries or damage. You'll need to access other insurance policies like your health or car insurance for these costs.
Your Family
Often umbrella policies will extend to cover liability and damages caused by your spouse or children who may not have liability insurance in their name.
Be Alert
Umbrella policies can contain a list of excluded activities that won't be covered. Common exclusions include breach of contract, boating or other watercraft use, injuries resulting from criminal acts or business activity or losses. If you have a business, consider getting a business-specific policy.
What's Your Number?
Work with an insurance professional to determine how much coverage you'll need. Some use net worth as a guide. For example, if your net worth is $1.5 million and your auto insurance has a $300,000 liability cap, you'll need $1.2 million in umbrella insurance. Most insurers sell umbrella policies in $1 million increments and some will require you to have a minimum amount of coverage from your other policies before you can buy an umbrella policy from them.
Umbrella insurance is generally affordable costing a few hundred dollars a year for a million dollars in coverage. With some policies covering your hobbies and vacation activities like renting jet skis or motor bikes, buying umbrella insurance is an affordable solution for your insurance needs. Consult with your insurance agent to learn more.